Hospitals and Health Systems
Engage4Hlth's platform delivers comprehensive care and meets the patient however and wherever they need help by combining all telehealth systems and providing actionable data for proactive, coordinated care. This produces dramatically better outcomes, higher patient satisfaction, and reduces hospital re-admittance. Our solution unifies chronic care, remote patient monitoring, telehealth, population health, senior care, and in-hospital care on a seamless platform.
Benefits:
Improved outcomes
Reduced readmission rates
Provides contextualized, actionable data for proactive coordinated care
Reduced staff burden
Increased patient compliance with care plans post-discharge
Meets the patient where they need care across the continuum combining all disparate systems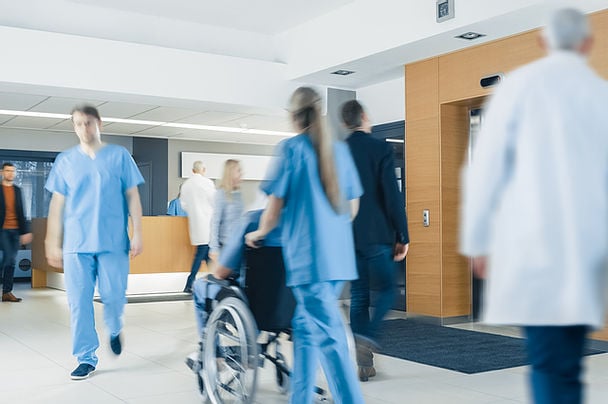 Key Features:
Virtual hospital technology enables clinical teams to treat more patients virtually
Full bidirectional EHR integration
Machine learning for predictive analytics
Remote Patient Monitoring
Enable earlier interventions, improve member engagement and compliance, and generate novel data that provides a more personalized member experience.
Chronic Care Management
Get the complete picture of a patient's health, including care plan adherence, medication compliance, nutrition intake and more to create an integrated and custom management program.