Home Health Practices
Post-Acute care can be a smoother and safer transition for patients as well as providers. Our remote patient monitoring solution allows for increased user engagement, reduced readmissions, and increased access to care for patients while lowering the cost to deliver and improve patient outcomes.
Benefits:
Reduced readmission rates
Reduced number of physical visits
Proactive escalation intervention
Data from multiple points is aggregated and contextualized
Increased patient engagement/compliance with care plans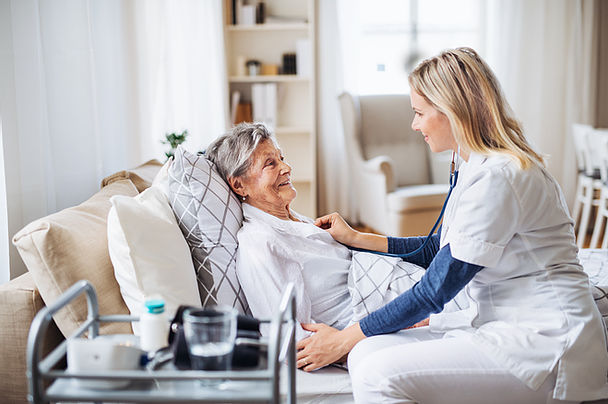 Key Features:
Gathers meaningful patient data to inform healthcare decisions
Predicting escalations to reduce/prevent readmissions
Nutrition and medication modules that allow for greater visibility into patient health and compliance
Quick and easy patient communication through telehealth module
Remote Patient Monitoring
Enable earlier interventions, improve member engagement and compliance, and generate novel data that provides a more personalized member experience.
Chronic Care Management
Get the complete picture of a patient's health, including care plan adherence, medication compliance, nutrition intake and more to create an integrated and custom management program.