Download the Free Guide
New Current Procedural Terminology (CPT) codes enable providers to improve patient care and lower costs through remote patient monitoring and telemedicine. Physiological data is gathered by the patient, aggregated on a HIPAA-compliant cloud-based platform and shared electronically for review with a physician or qualified health care professional (QHCP). Providers can now bill for these services through the new codes.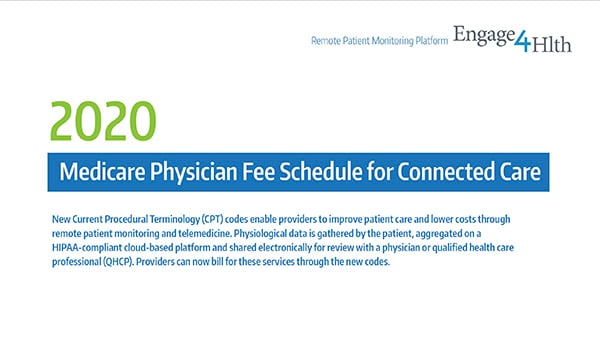 Medicare Physician Fee Schedule for Connected Care
This comprehensive guide lists Current Procedural Terminology (CPT) codes by category and includes approximate amounts for both facility and non-facility reimbursement.